As the current winner of the Vice-Chancellor's Award for Excellence in HDR Supervision, Dr Melanie Takarangi – Associate Professor in the College of Education, Psychology & Social Work at Flinders University – presented a seminar on developing and sustaining successful collaborative relationships between HDR supervisors and students.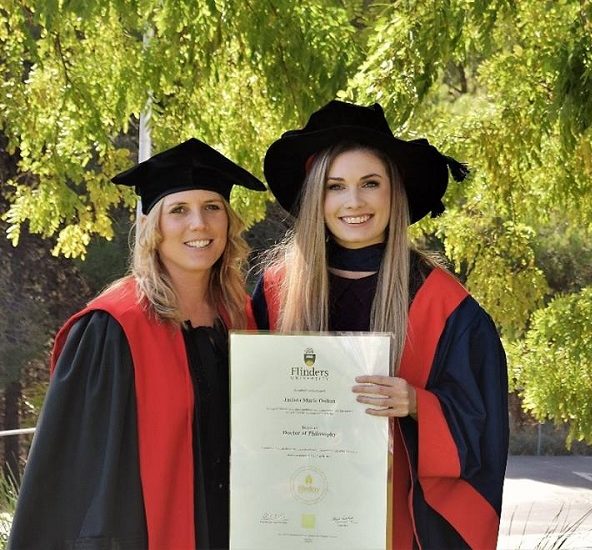 Being a Higher Degree research student comes with many challenges. It can be a lonely, isolating, and demanding experience, which can affect students' mental health. In fact, HDR students have six times the rate of mental health issues as the general population.
Melanie's goal was to highlight the important role that HDR supervision can play in the success and well-being of HDR students.
The relationship between supervisor and HDR student is reciprocal, similar to the therapeutic alliance you see in psychotherapy. The working alliance framework is the idea that students and supervisors need to build a relationship which fosters communication and support, and work together towards mutually agreed goals.
Melanie's supervision style is one of
Supportiveness
Communication
Feedback
Flexibility
Balance of independence and scaffolding
Integration
Understanding
Supervision brings its own set of challenges. It can be difficult to balance the many roles that supervision requires you to be. However, Melanie offered some practical solutions for supervisors undertaking this huge endeavour:
Trust – it should be two way
Advocate for your students
Show your students your passion for research
Build relationships with your students
Show your vulnerability
No supervisor has all the answers, and it is important to make this known to your students. Supervisors need to be reflective and aspirational, and show their vulnerability so that students are comfortable showing their own. In short, supervision is a challenge, a responsibility, but also one of the most fulfilling things a researcher can do.
Be human.

Melanie Takarangi, 2019