Another gruelling 24-hour journey from Australia to the other side of the world—this time to Amsterdam.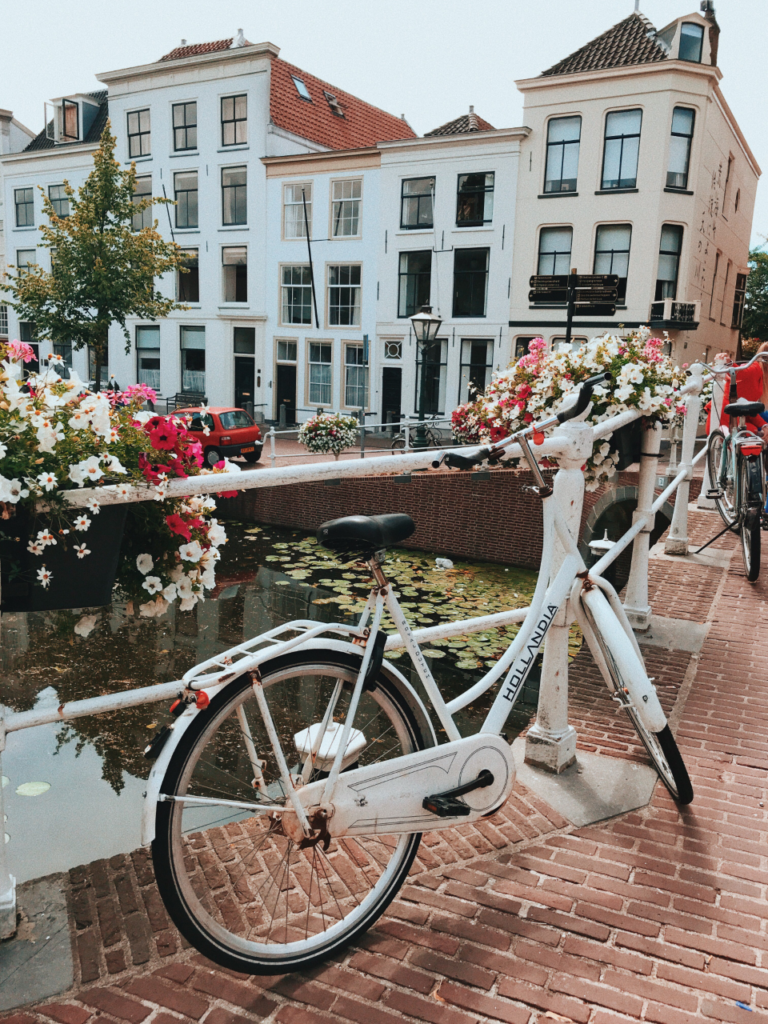 Once in the Netherlands, Victoria travelled to Leiden where she attended the conference for the Society in Placebo studies where she presented her poster of work relating to the emotional effects of trigger warning messages.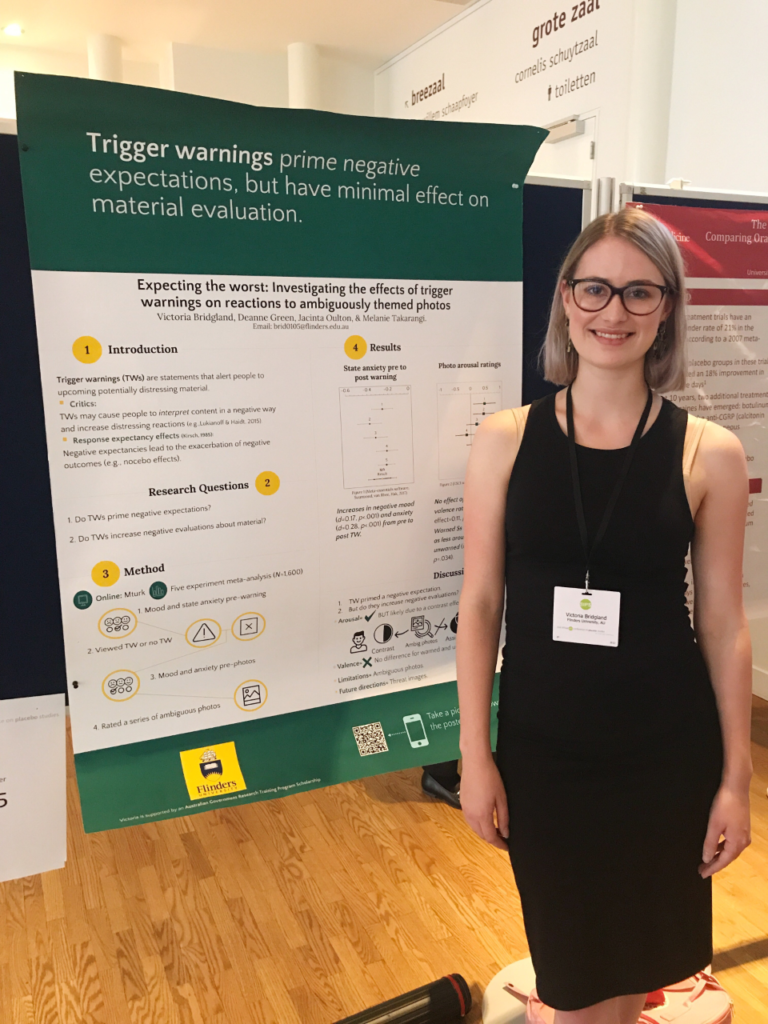 The conference was a success—great atmosphere, great people, (great food and wine), and most importantly awe-inspiring research.
Who could have known that a placebo (sham) therapy could have the same therapeutic effects as actually surgically repairing someone's spine with medical cement? Or that drug side effects reported in the media (e.g., news coverage) could significantly exacerbate reports of these side effects in users of the drug? Completely fascinating!

Victoria Bridgland speaking about the research presented at the conference.
After the conference, Victoria travelled down to the south of the Netherlands and met with Isabella Niesten from Maastricht University to discuss research and collaboration ideas. They met on the hottest day on Dutch record (39 degrees celsius)!
In a country that doesn't often have hot days, there is no air conditioning, so we needed a few Aperol Spritz' to help us cool down. Before I knew it, the trip had come to an end and I was back in wintry Adelaide. I am sad that it is all over. Tot ziens!

Victoria Bridgland on her trip to the Netherlands