The Society For Applied Research In Memory And Cognition's 13th biannual conference was held in Cape Cod, Massachusetts, US this year. Our lab took a large contingent across the Pacific to present alongside our international colleagues in cognition and memory. The setting was beautiful, and the conference was enlightening. Ella Moeck and Deanne Green presented talks in paper sessions, Di Nayda's work was likewise presented in a paper session (by Deanne Green). Victoria Bridgland and Taylor Swain presented posters. Both posters were presented in the "better poster" format.

Ella Moeck presented among her colleagues in a symposium entitled New Insights into Involuntary Memories: Their Characteristics and People's Attributions. This symposium brought together international collaborators from all over the world: Mevagh Sanson (University of Waikato), Krystian Barzykowski (Jagiellonian University) Ira Hyman (Western Washington University). The session included our own Melanie Takarangi as the discussant.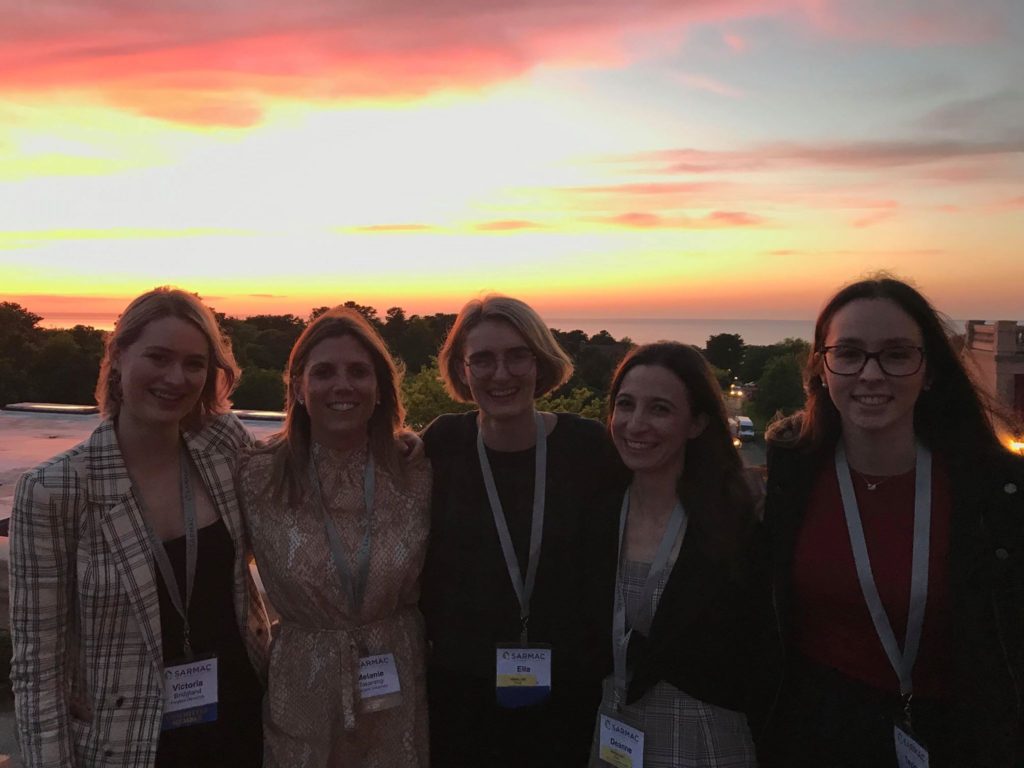 Ella Moeck sat her last conference as the SARMAC Student Caucus president. Ella has served on the Caucus for two years, and has developed many programmes for students at SARMAC, including Lunch With the Experts. This event aimed to provide students with a casual networking opportunity where they can eat lunch with a memory and cognition 'expert.' We are sad to see Ella at the end of her tenure, but hope she will serve on the non-student board in future. Nominations for the new board members are now open, if you are a student member, you can nominate and vote now .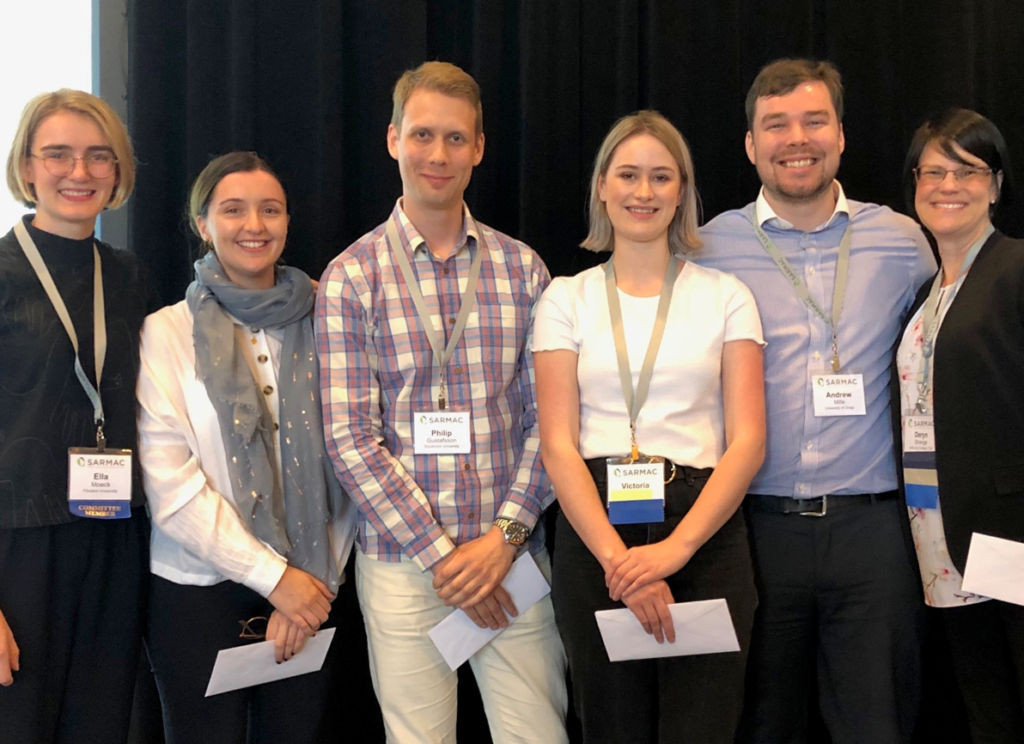 Our lab members were well represented in the awards at SARMAC this year. Victoria Bridgland won one of the poster awards. This great honour reflected Victoria's excellent research, as well as her application of the "better poster" format. Deanne Green won a travel grant award, which helps students defer some of the costs of travel to the conference. For more information about SARMAC 2019, see their Twitter handle.
SARMAC always includes well-renowned experts in the field of memory and cognition. Keynote speakers at the conference included Dr. Stephan Lewandowsky (University Of Bristol) Dr. Susan Bluck (University Of Florida) Dr. Simine Vazire (University Of California, Davis) and Dr. Steve Whittaker (University Of California, Santa Cruz).
SARMAC is an amazing conference for students, emerging researchers, and experts. It brings together students and researchers from all over the world to talk about applied research in cognition and memory, and as always our lab attendance was an invaluable experience for all involved. See more photos of our trip in our gallery.