Victoria Bridgland, (Flinders University) Mevagh Sanson, (University of Waikato) and Melanie Takarangi (Flinders University) were interviewed for a news article in Psychology Today about the usefulness of trigger warnings.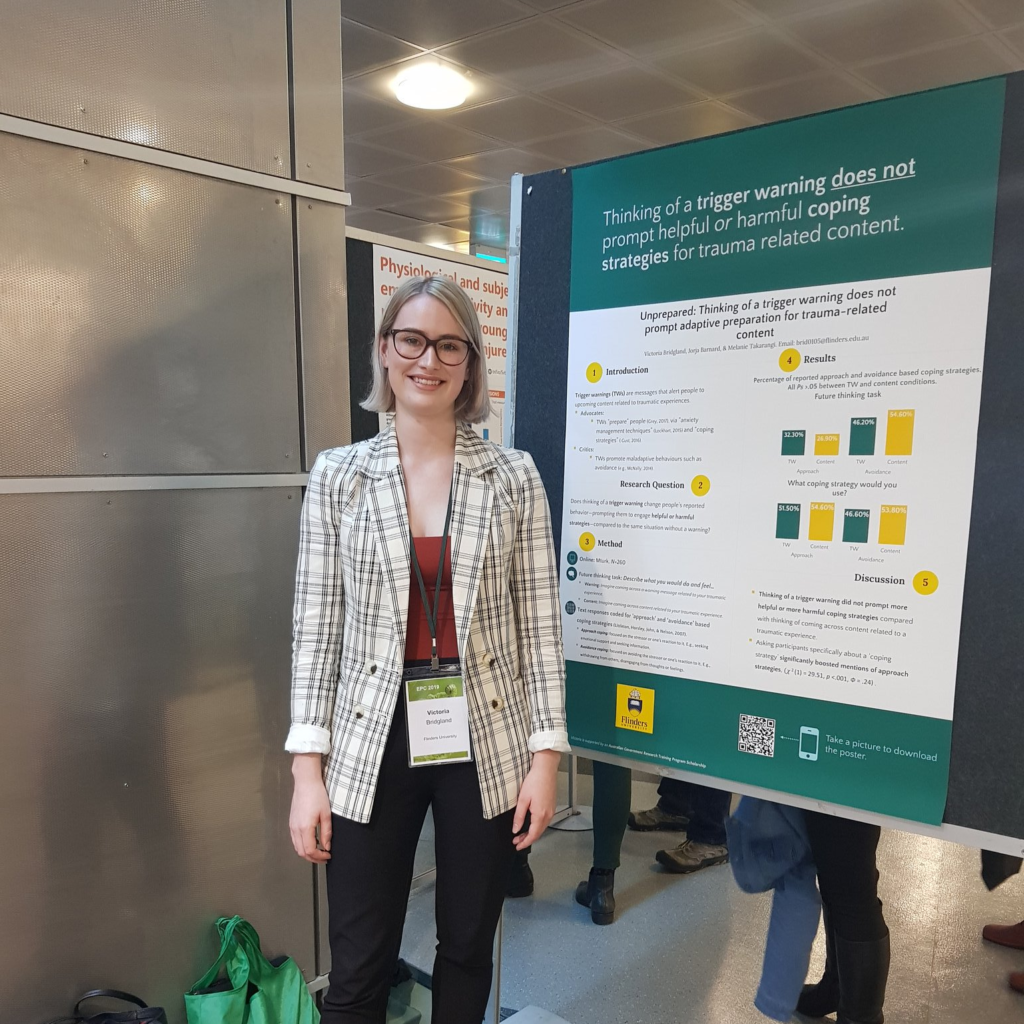 Both Victoria and Mevagh's work involves investigating the usefulness of trigger warnings, and whether trigger warnings should be used in universities, in news articles, and in general. Victoria and Mevagh have both made invaluable contributions to cognitive psychology, but they are also making waves in the pop-psychology field. Psychology Today interviewed them about their latest papers, and the researchers were also asked to weight in on the debate of how useful trigger warnings are, and where the research is headed next. Read all about it in this article in Psychology Today.
The New York Times also mentioned the work we have been doing on trigger warnings and their usefulness in an article this year. Read all about it here.